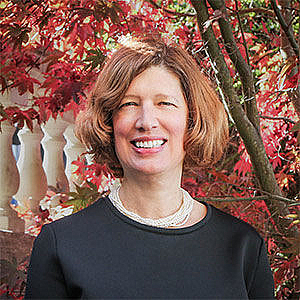 My philosophy really boils down to this: I put my clients' best interests first. I represent them the way I would want to be represented – with knowledge, communication, commitment and respect.
It really is very rewarding to share my wealth of experience as a former law partner, developer and designer. As a trial attorney with over 18 years of experience and as a real estate broker with over 10 years of experience, I use this knowledge to help my clients successfully close their transactions.  Whether they are sellers or buyers, I give them the benefit of my experience negotiating against top litigators, to help them get the best possible price for their sale or purchase. I write strong winning contract offers for my buyers and carefully worded counteroffers for my sellers, always keeping my clients' best interests in mind. Furthermore I am an AV-rated attorney, the highest possible rating in both legal ability and ethical standards awarded by my peers; my clients can be assured that the highest ethical standards will be followed by me in their transaction.
There's more to it than that though: I really enjoy helping my sellers with the design of their home so that it is appealing to today's buyers, and I have fun helping my buyers configure space so that an extra bathroom or closet can be added to their new home. I have acted as a general contractor and designed remodels of kitchens and bathrooms, with one of my kitchen designs published in Good Green Kitchens by Jennifer Roberts. I have seen the quality of work of and have a relationship with a number of contractors and tradespeople, like electricians and plumbers.  I am able to offer their names and numbers as a valuable resource to clients. I have also condo-converted the building in which my husband, Michael, and I live, including writing the CC&Rs.
I can honestly say that I love my job!  I get to spend my day meeting people and guiding them through one of the most significant transactions of their lives.  My clients often praise me for my responsiveness to their needs and my attention to detail – and I know you will feel the same way if you give me the privilege of representing you in the sale or purchase of a home or investment property.
Feel free to contact me at carols@pacunion.com if you are interested in buying or selling a home or even going for a bike ride!