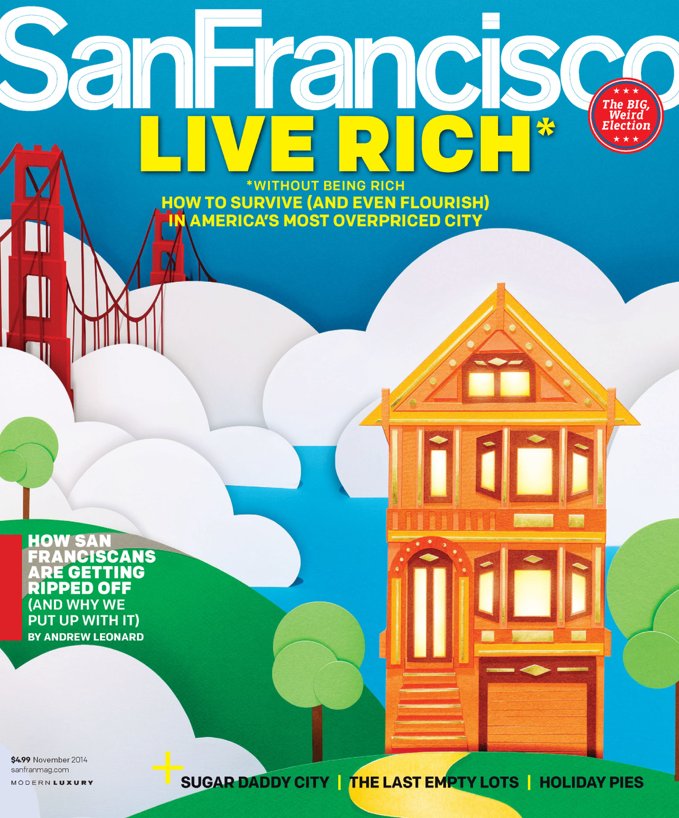 Several months ago I received a call from a client whose home I had sold. She said to me, "I think you are going to be in the November issue of San Francisco magazine."
Really?
She had received a call from someone who questioned her about the quality of my service as a real estate professional during the sale of her home, and she gave me glowing reviews! In June, I was contacted and asked to respond to a questionnaire about how long I have been an agent and how many transactions I have closed in the last two years, among other things. Then in August, I was informed that I had been chosen as one of only 75 San Francisco agents who had received the "Five Star Professional Award." I am humbled to be a part of this group. But, more importantly, the award, unlike "Top Producer," concerns not how much money I have made in sales but the quality of my representation. I have been a "Top Producer" in the past but, honestly, it means more to me to have clients who I have represented recommend me!
The award appears in the November issue of San Francisco magazine, and the research process incorporates a statistically valid sample in order to identify the professionals in the local market who score highest in overall satisfaction. This is a review by an independent body; no fee is paid to be included in the research or the final list.
Thank you to my friend and client, Mandana, and any other clients who gave me a favorable review. I will continue to work hard for you and continue to represent my clients' best interests in a career I love!